ACTING FACTORY
acting school for teens and young adults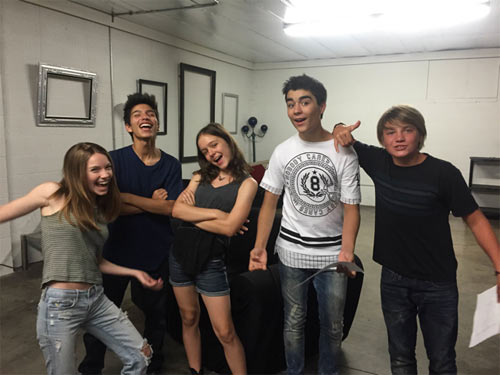 Make a Career Out of Acting by Taking Our Acting Classes in Los Angeles, CA
Almost Normal Acting Factory focuses on creating a safe haven for actors to come in and explore their emotions, nurture their strengths, exercise their imaginations, take a lot of risks and hone their craft.
Most importantly, we build off each actor's own uniqueness!
This is the closest you get to private coaching in the classroom atmosphere. We believe that to really be a brilliant actor, you not only have to love it, you have to always work at it. That is why each session in the Acting Factory, every actor will get up and work scenes.
We want to share our years of experience with each actor and what has worked for us as much as what hasn't. While this is a very professional environment, our acting class for teenagers is a place where each actor will walk away from a session feeling more confident and prepared!